Meet Vaiomer at the Microbiome R&D and Business Collaboration Forum in Rotterdam on May 24 & 25, in The Hague, THE NETHERLANDS
Vaiomer's representatives, Anne DEFLISQUE (Sales & Marketing Director) and Céline RIBIERE (Microbiome Scientist) will attend the 10th Microbiome R&D and Business Collaboration Forum, and the co-located meetings: the 7th Probiotics & Prebiotics Congress and the 4th Skin Microbiome & Cosmeceuticals Congress.
To schedule a meeting during the conference, please connect with us at microbiome@vaiomer.com.
We are looking forward to exchange on gut health and disease, and especially on advances beyond the gut including gut-brain axis, oral microbiome and personalized nutrition.
Come visit our booth #26 and do not miss our talk "Bacterial translocation: a new perspective on the microbiota-gut-brain axis?" on Wednesday 25th at 11:20 in the "BEYOND THE GUT – GUT BRAIN AXIS" session (Room 1).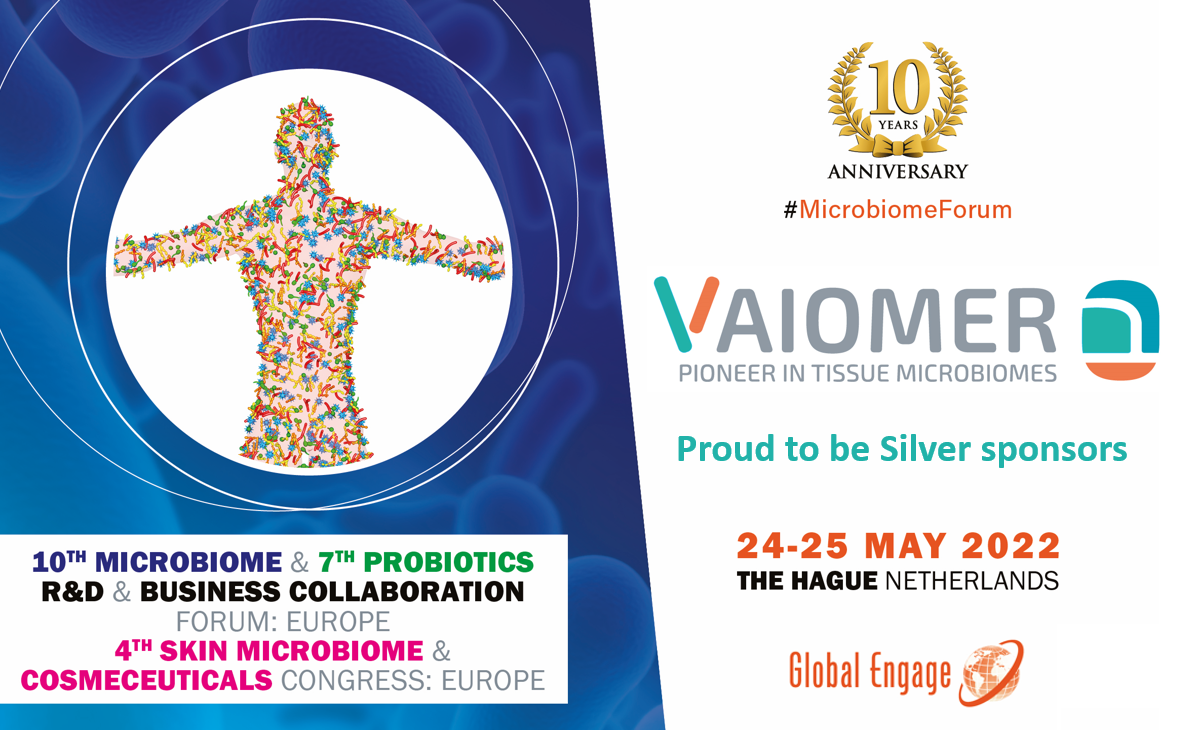 Expand your knowledge on the different microbiomes:
To receive our next publications
About blood and tissue microbiota in health and diseases