Microbiome analysis services: Vaiomer is committed to ensure the success of your microbiota study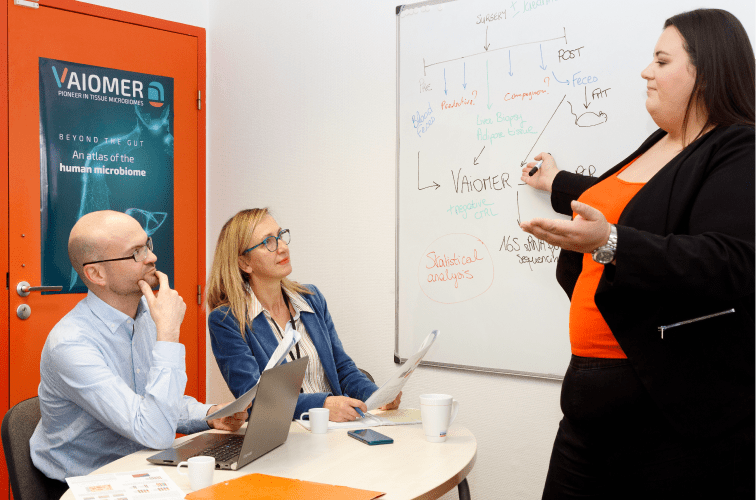 Microbiome analysis services: before the start of your project
Before working on your microbiome study, we take time to discuss your study setup whenever possible before sampling your biological material dedicated to the analysis of microbiota. We advise on the relevant tissues to include, the number of samples and the study groups to plan for, in order to maximize the chances of concluding on your scientific questions.
Would you need help to write your grant application, we provide assistance when it comes to microbiota analysis expertise.
Thanks to our experience gained over hundreds of projects, we guide you in the inclusion of relevant standards at the sampling stage and during the analysis process in our lab so that you can show and demonstrate the reliability of your study results.
We advise on the best way to collect, store and ship your samples, wherever you are located in the world. We are also used to assist the importation of samples from animal origin from outside EU.
When the design of your microbiota analysis project is ready, we prepare the project submission file that summarizes all information needed to complete your project. What group comparisons should be made? What figures do you need?
Ready to start your microbiome study with Vaiomer?
We prepare with your team the reception of your samples in our lab, and we let you know when they arrive, safe and sound!
At the arrival of your samples, the reception procedure begins: we check all the tubes against the sample list and make sure it is complete. In case of missing sample, or improper labelling, we fix the details with you: we want to assure you can properly interpret the results we deliver.
Now, our lab team can start working on your valuable samples!
We process your samples with our unique contamination-aware approach to guarantee the reliability of our measurements.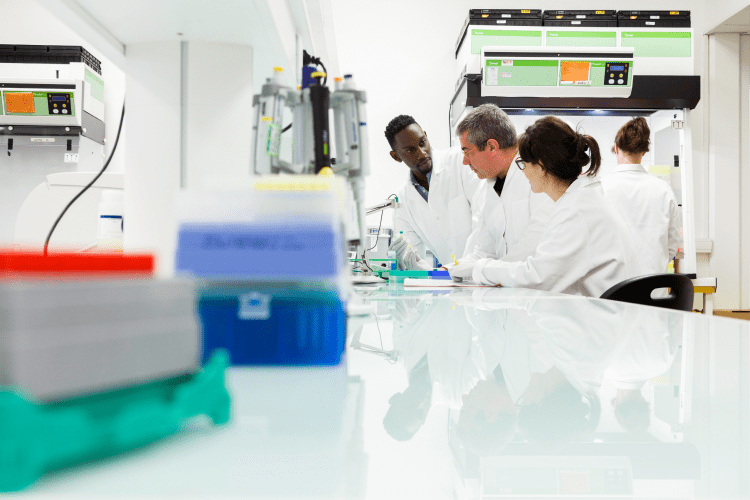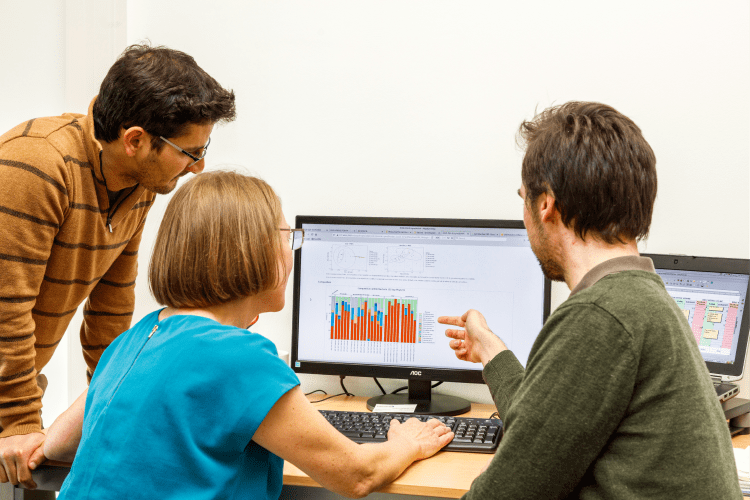 Your microbiome study is completed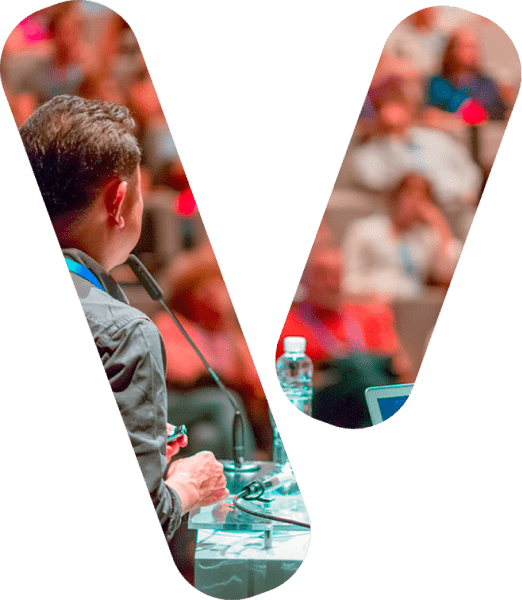 Need help to valorize your microbiome analysis results?
With your study results in hands, it's your turn to work on exploiting them! You might need help for the valorization of your project, Vaiomer team of experts supports you all along the way to success.
To explore your microbiome analysis data
Our Vaiomer experts guide you. Many questions and new needs may arise: for example, if you need to exclude samples from the dataset, the bioinformatics team can reprocess diversity and statistical analyses.
Publication writing, microbiome expert look
We are keen to have a look at your draft, or your presentation, to pre-review the microbiome part or the material and methods. A tough question from a reviewer? We can assist you with the reply. 
It's your first microbiome study, and you want to present at a conference? Let's have an expert look at your microbiome slides!
Microbiome expertise in your research topic
If your need assistance to draw up scientific conclusions in your field of application, our scientists can review the literature for you, and compare your study results to what is known in your area of interest.
INNOVATORS' EXPERIENCE
The early explorers of tissue microbiomes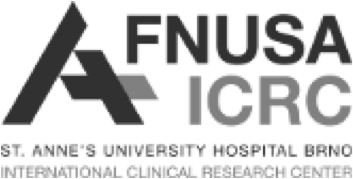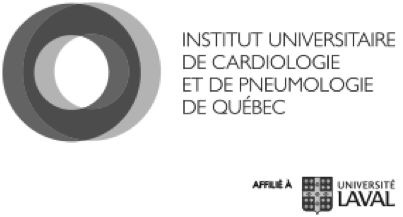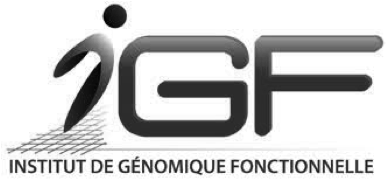 News and views
VAIOMER Experts' Highlights
In 2022, Grasset and colleagues, explored the association between the gut-brain-beta cell glucagon-like peptide-1 (GLP-1)-dependent axis, the gut microbiota and the insulin sensitivity. More
>Gut microbiota dysbiosis of type 2 diabetic mice impairs the intestinal daily rhythms of GLP-1 sensitivity: Grasset E. et al., 2022, Acta Diabetol.
In 2021 Charpentier and colleagues showed that Liraglutide targets the gut microbiota and the glucolipid metabolism to regulate insulin secretion. More
> Liraglutide targets the gut microbiota and the intestinal immune system to regulate insulin secretion: Charpentier J., 2021, Acta Diabetol.
Pomié and colleagues (2021) study the importance of the tight crosstalk between the intestinal immune system and the microbiota in metabolic disorders. More
>CX3CR1 regulates gut microbiota and metabolism. A risk factor of type 2 diabetes: Celine Pomié et al., 2021, Acta Diabetol.
A first exchange on the scope of your study or to ask for a project submission file?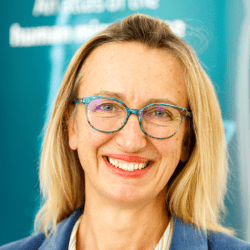 Join Anne for a first chat.
Anne DEFLISQUE
Sales & Marketing Director